Weekly Sunday Church Services
Prerecorded & Available on our Facebook
Sunday, October 4, 2020
8:00 AM
---
Christ Church Parish
Prerecorded on our Facebook page 20 Christchurch Lane
Saluda, VA 23149
›
Driving Directions
---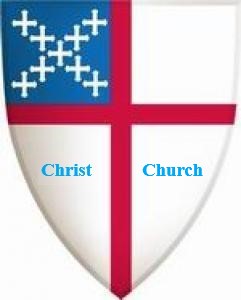 Each Sunday beginning at 8:00 AM, until we can worship again in person, Christ Church Parish will present a traditional Sunday worship service on the Christ Church Parish Facebook page with The Reverend Stuart Wood as the officiant. These services include hymns, prayers, and scripture reading, as well as a meaningful sermon. These Worship Services will vary between Rite I and Rite II and vary between Daily Morning and Holy Eucharist.
On the left side of this website's Home page is a gray shaded area containing numerous menu selections. The very first selection is Worship Service at Christ Church prerecorded. If you place your cursor over that selection, a second menu will open containing the service available. When you select the service you wish to view; a page will open containing a link to that service on the Christ Church Parish Facebook page. You don't have to be a member of Facebook to view the worship services using this link. These Worship Services are available any time and any day.
Clicking on the link below will take you to this weeks service on Facebook.
https://www.facebook.com/1034815926571047/videos/948884815521029