Weekly Sunday Church Services - Prerecorded & Available on our Facebook Page
The Second Sunday of Easter - Holy Eucharist: Rite II
Sunday, April 11, 2021
10:30 AM
---
Christ Church Parish
Prerecorded on our Facebook Located at 20 Christchurch Lane
Saluda, VA 23149
›
Driving Directions
---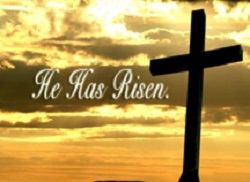 Each Sunday the 10:30 AM, in-person, in church worship service, is recorded live. The service video will be uploaded to Facebook as soon as possible after the service. This should generally be during the early afternoon.
Below is a link to the service on the Christ Church Parish Facebook page.
Sorry my computer is down and I'm not able to link to Facebook using my phone.