In-Person in the Sanctuary, Also Streamed Live and Recorded on Facebook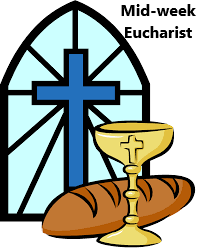 This is a brief service of Holy Communion that last approximately 1/2 hour. The service will usually takes place in the Chapel in the Parish Hall, but due to COVID-19, the service will be held in the church sanctuary to allow for social distancing.
Reservations are NOT needed. You are asked to wear a mask. Thank you.
In addition to this service being in-person and in the church sanctuary, it will also be streamed live and recorded on our Facebook page. Below is the link to the Christ Church Parish Facebook page.
https://www.facebook.com/1034815926571047/videos/307843590917225