Holy Eucharist - Rite II
Easter Sunday
Sunday, April 21, 2019
10:00 AM
---
Christ Church Parish
26 Christchurch Lane
Saluda, VA 23149
›
Driving Directions
---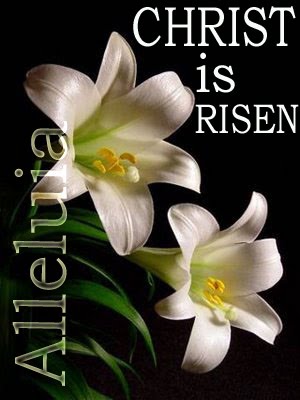 Only one service at 10:00 on Easter Sunday. The Reverend Stuart Wood, Celebrant. Service with organ and choir music.
The service is followed by light refreshments in the Parish Hall.
Alleluia! Christ is risen! The Lord is risen indeed! Alleluia!

Easter morning is the principal liturgical celebration of the year—it is the day we celebrate the Resurrection of the Son of God from the dead. Today we hear of Mary Magdalene (and others, in Mark's telling) coming to anoint Jesus' body, only to find the great stone rolled away, and the tomb empty. As it dawns on these faithful women and the apostles, it dawns on us, too: The One who only days earlier was humiliated, broken, beaten and killed, lives. We celebrate in the sure and certain hope that God has destroyed the power of death and the grave, and "opened for us the way of eternal life" (Catechism, Book of Common Prayer, p. 850). Christ Church Parish will be adorned with flowers as a symbol of rebirth and joy in God's creation. And all the faithful will gather to celebrate the triumph of love over death.