ECW Fall Meeting
Wednesday, September 20, 2023
4:00 PM
---
Home of Karen Brown
22 Cedar Point Drive
Urbanna, VA 23175
›
Driving Directions
---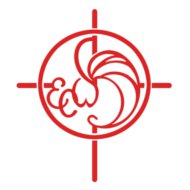 Happy "almost end" of Summer! It is time for the ECW to gear up for all our great activities coming in the Fall. At our last meeting, we decided to have a meeting on September 20th and the following is information on it. This is a very important meeting for two reasons, we have to start preparing for upcoming events. The three big events coming up will be Game Day, Oyster Festival and helping Fellowship with the Veterans Luncheon. We also need to nominate and vote on our new slate of officers.
ECW Fall Meeting
September 20th, 2023
4:00 PM
(Wine and Cheese to follow the meeting)
to be held at
Karen Brown's Home
22 Cedar Pointe Drive
Urbanna, VA 23175
703-472-3470
Please RSVP as soon as possible.
All women of Christ Church Parish are invited to attend!
Don't forget about the following event and please get your checks in to attend. We will need "all hands on deck" to help Grace get this very fun event set up!
CHRIST CHURCH GAME DAY
WITH FASHION SHOW AND LUNCH
Friday, 22 September 11:00 - 4:00 $30.00
JOIN US IN CELEBRATING FALL, SEEING THE LATEST FASHIONS AND HAVING A
FUN EVENT WITH FRIENDS!
RSVP by Tuesday, 19 September to Judi Snider,
jhs614@verizon.net
804-402-1624
Mail checks payable to CCP ECW

Mail to Judi Snider at 856 Felton Road, Deltaville, VA 23043
Put together your table of four for the game of your choice
We welcome those who can only join us for the fashion show and lunch